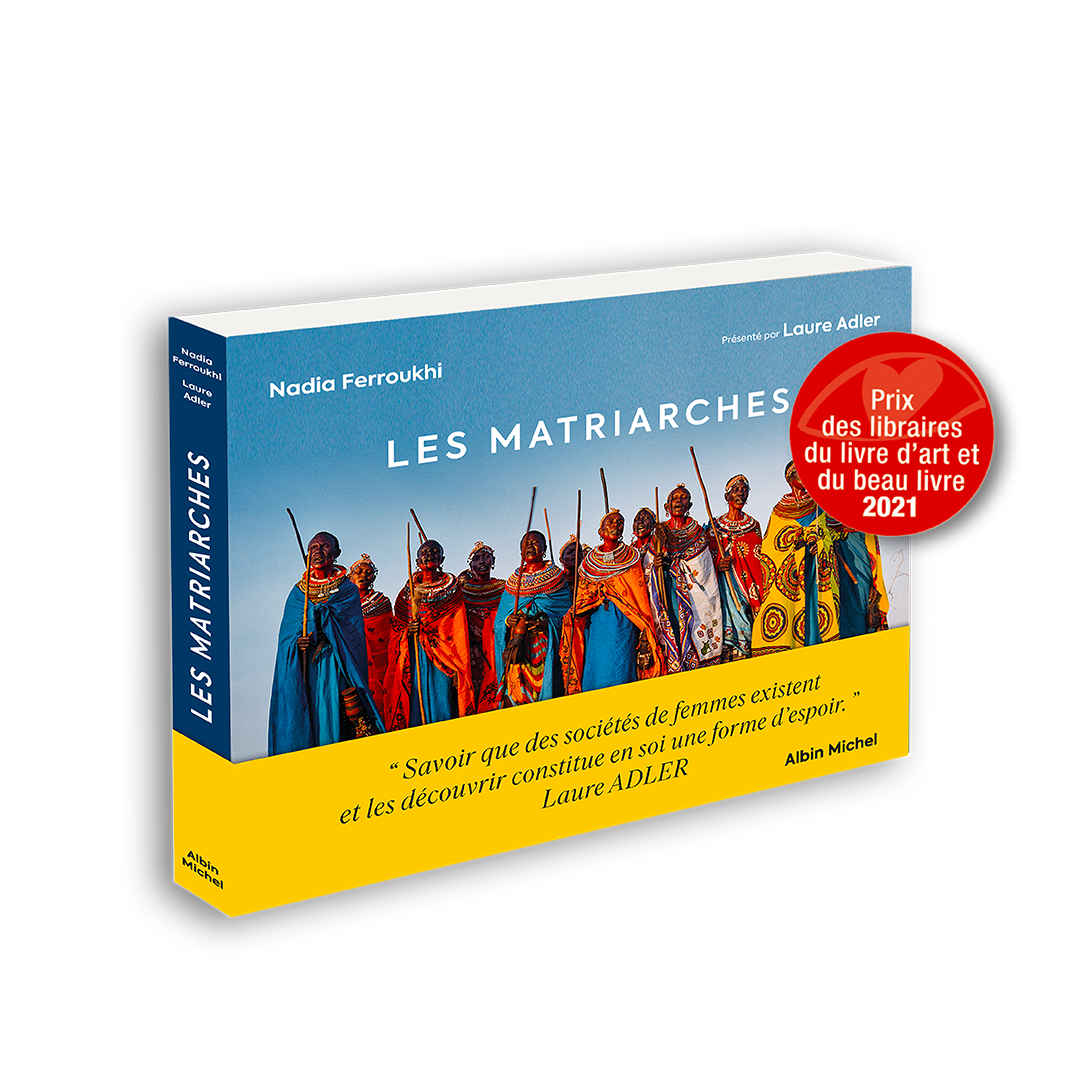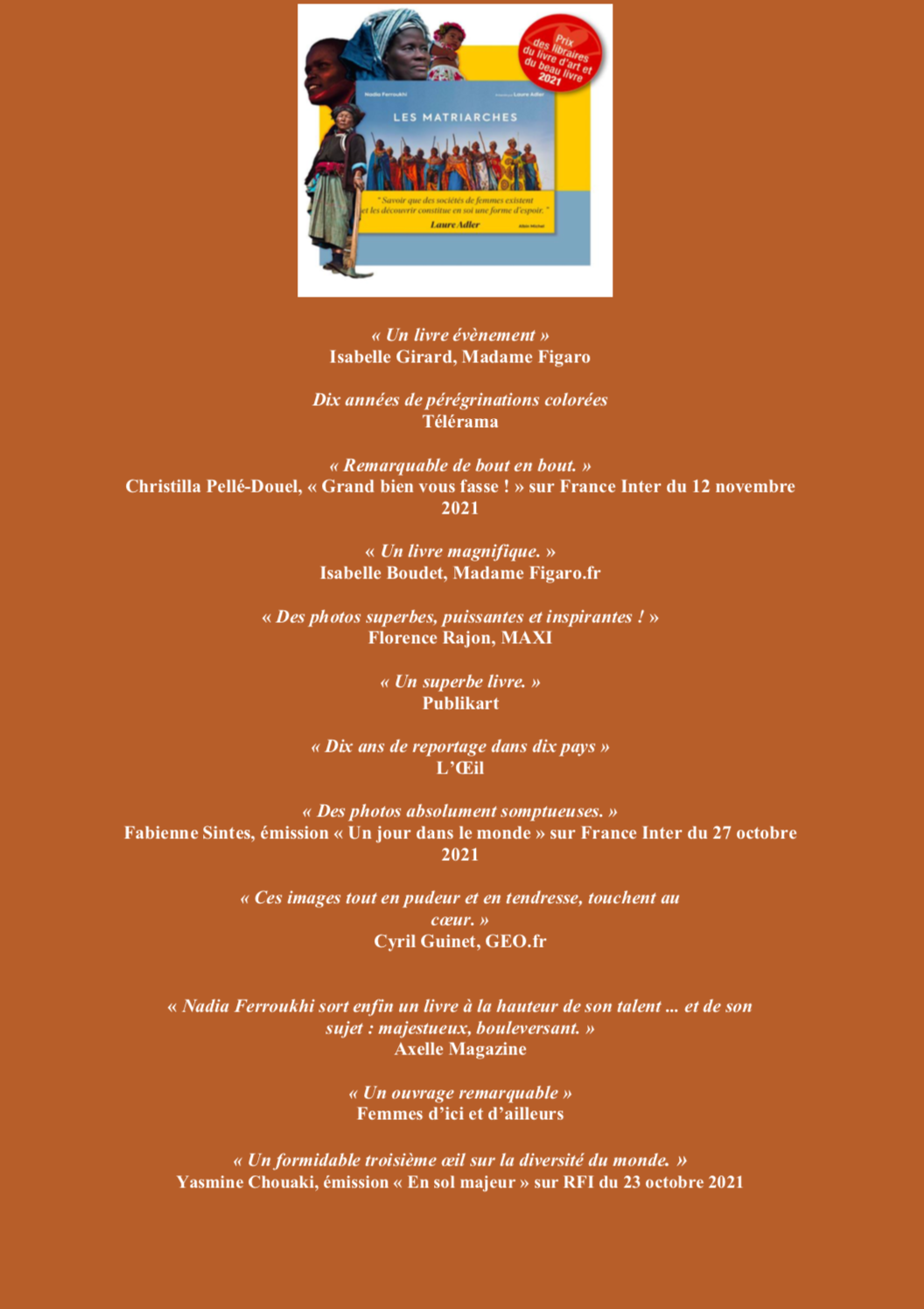 Book release, October 2021
Laureate of the 4th edition of the 2021 Booksellers' Prize "I love the art book"
"Knowing that women's societies exist and discovering them is in itself a form of hope."   Laure Adler
In some of our so-called modern societies, gender equality is far from being achieved.
The image of women is still too often associated with the "weaker sex".
Yet in some parts of the world, it is different.
Available on:  Albin Michel,   Les libraires,   FNAC,  Amazon,
View on: Calameo